Afrojack To Embark On 'The Spark Tour' Across The US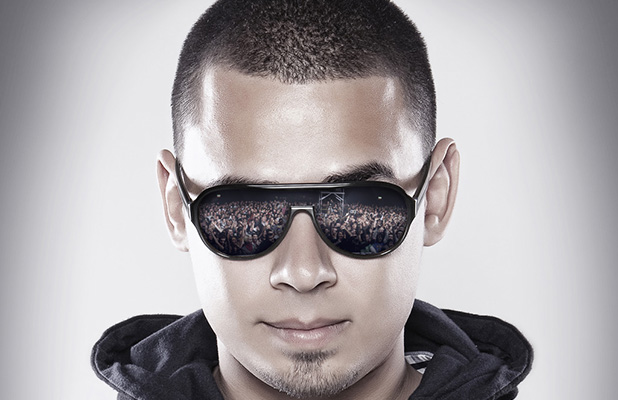 After headlining at some of the world's largest festivals this summer, Afrojack is kicking off 'The Spark Tour' this fall, which is made up of nearly 30 shows across North America. He will hit cities including New York, Los Angeles, Miami, Washington D.C., Vegas and Montreal, with more dates to be announced.
With preview tracks off his highly-anticipated debut album, Afrojack's upcoming tour will give fans an exclusive taste of what to expect. After releasing his EP, "It's A Matter Of…" as a 'thank you' to his loyal fans, Afrojack continues to create unstoppable hits. With his upcoming debut album including tracks such as "As Your Friend" featuring Chris Brown, the anticipation for this tour is even larger than his last.
During the tour, he'll play a not-to-be-missed show at the Brooklyn landmark – MCU Park on September 22nd. Nestled at the end of the famed Coney Island boardwalk, Afrojack will take over MCU as he turns the legendary Coney Island into 'Afroland'.
"I'm really excited about this tour, especially after having such an epic summer playing festivals all around the world," said Afrojack. "I feel like fans are ready for something new, and I can't wait to get their reaction – the North American party scene never lets me down!'"
Tour Schedule
August 30 – Las Vegas, NV – XS Nightclub
August 31 – Chicago, IL – North Cost Music Festival
August 31 – Chicago, IL – The Mid – After Party
September 01 – Las Vegas, NV – Encore Beach Club
September 02 – Las Vegas, NV – XS Nightclub
September 13 – Denver, CO – Ogden Theatre
September 14 – Las Vegas, NV – Encore Beach Club
September 14 – Las Vegas, NV – XS Nightclub
September 20 – Quincy, MA – Ocean Club
September 21 – Washington D.C. – Life In Color Festival (RFK Stadium)
September 22 – New York, NY – Afrojack Coney Island (MCU Park)
September 27 – Montreal, QC – New City Gas
September 28 – Fairburn, GA – TomorrowWorld
October 02 – Las Vegas, NV – Surrender
October 04 – Los Angeles, CA – Shrine Expo Hall
October 10 – Tampa, FL – Hogan's Beach
October 11 – Miami, FL – Story
October 24 – San Diego, CA – Voyeur – Nick van de Wall set
October 31 – Philadelphia, PA – The Liacouras Center
November 01 – Lansing, MI – Life In Color Jacked Edition (Lancing Center)
November 02 – New Orleans, LA – Voodoo Festival
Subscribe now to:
-Access the latest Media/PR Info for thousands of Music Artists, Sports Teams, Celebrities, and more.

-Search 60,000+ Upcoming Events and track events you're covering.

-Promote your website & photos by creating a photo gallery.

-Receive assistance locating contact information for a Music Artist, Sports Team, or Celebrity (even if not listed on our website).